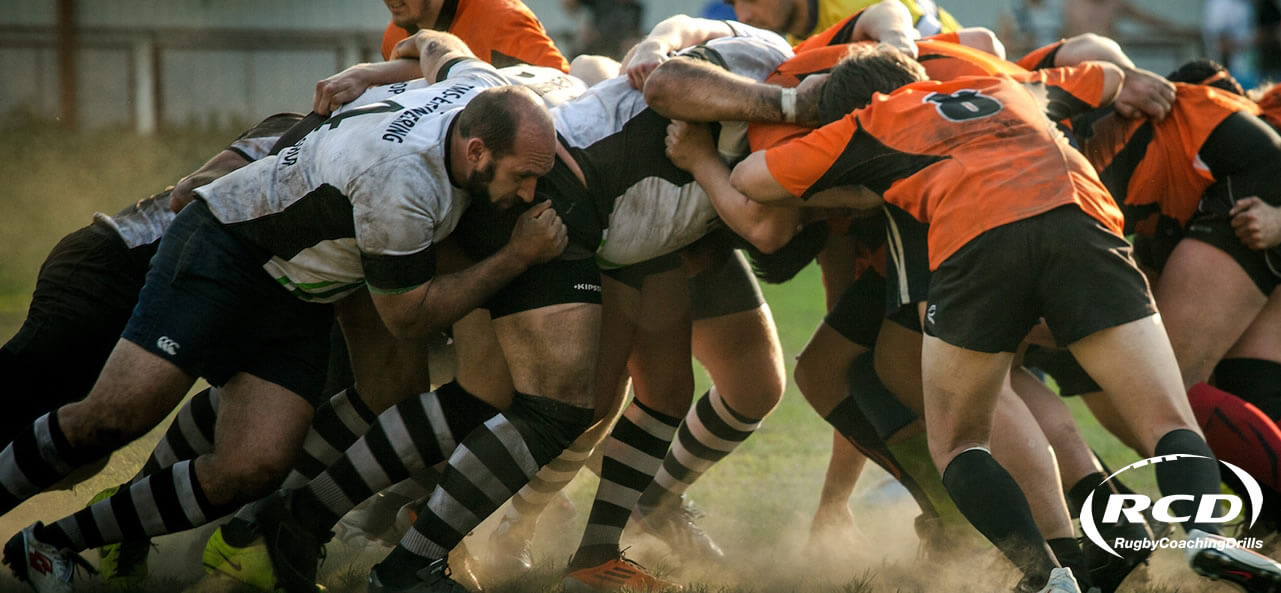 Rugby World Cup Final Rundown
Looking Ahead To The Game!
Both teams are confident about their own playing style and the players they have to execute this. However, will there be a drastic change in tactics, specifically with how South Africa approach the game? Will they change the way they play and become a running side rather than a kicking and pressure team? Here are some stats from their first pool game vs New Zealand.
SA 15 turnovers in opposition half
NZ 30 kicks – SA 24 kicks from hand
NZ 8 offloads – SA 2
NZ 12 Clean breaks – SA 7
NZ 143 passes – SA 119
South Africa were outplayed by NZ in some important areas of performance, but interestingly they generated 15 turnovers in NZ territory. This makes them a definite threat at the breakdown. Neil Hatley (England Scrum Coach) discusses here the importance of roles at the breakdown and how turnovers can generate go forward and attacking opportunities.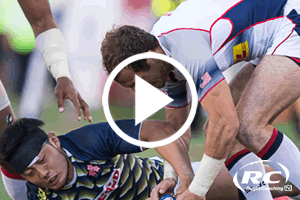 Expect kicking again and a lot of it, expect Daly to get a lot of high balls to field and for the chase to be brutal and effective at preventing go forwards by England. Faf de Klerk will exploit his excellent kicking skills with numerous box kicks aimed at the wingers.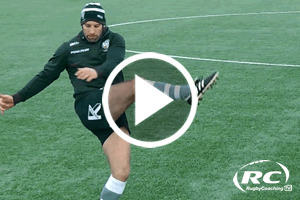 So South Africa will challenge England to break them open; by effective kicking, kick chase, pressure at the breakdown to create turnovers. Or simply by keeping England hemmed in at the wrong end of the pitch. Forcing them to kick back or attack a hard defensive wall, a tactic pretty similar to that against Wales.
How will England play? Well probably in several ways and the team selection will determine this but we believe they will not make the same mistake Wales made and try and take them on up front. At this final stage they have several ways to play however from the Welsh game, going through them will be attritional. Therefore England will look to move the defenders and defensive wall and offload to support.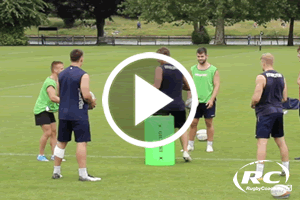 With a real desire now to tackle below the specified height, ball carriers are more able than ever to offload out of contact and collisions, with leg tackles being favoured. Following this offloading, defences will narrow up as they try and fill the spaces around the tackle creating more space out wide! the practice below focuses on going forward first by beating defenders and carrying the ball through contact.
However, the breakdown will be a battle Royale with both sides being focused on winning this battle. Win the breakdown and win the game.
Essential to the outcome will be how England manage creating or turning slow ball into fast ball. SA will strive to slow England down, if England cannot escape this trap, it could be a long and painful outcome!