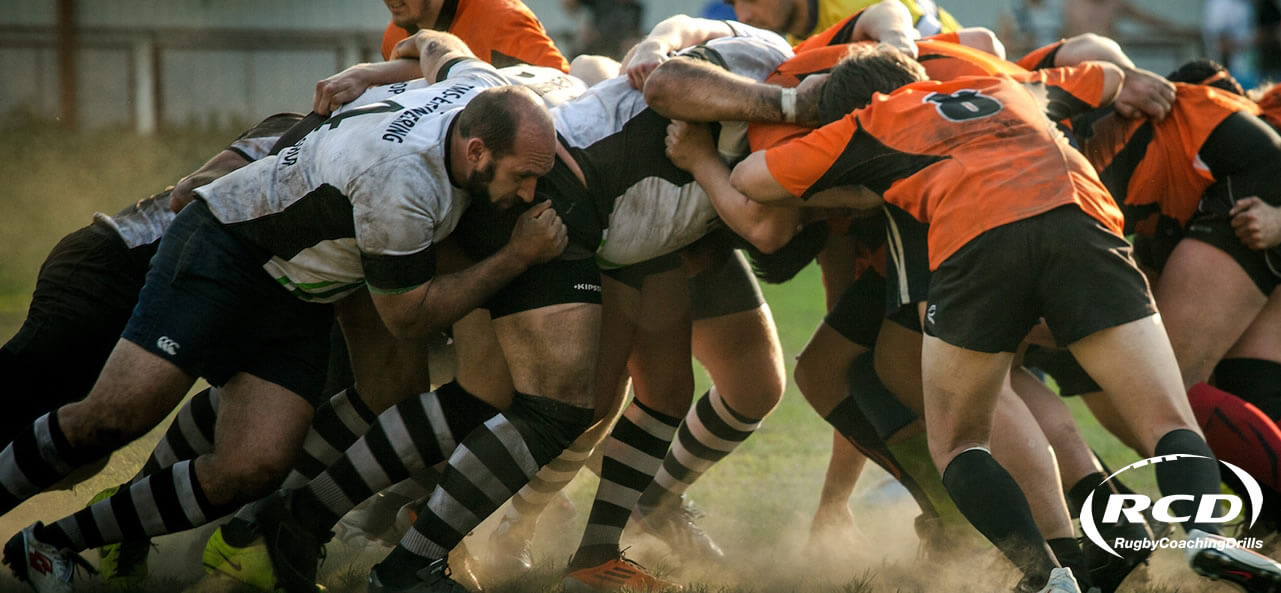 The Individual Roles
Loose-head prop
Supports the hooker and gives them a stable platform to strike for the ball. Channels the drive from the left-hand side of the scrum to go forward, and must resist pressure from the opposing tight-head to prevent the scrum moving backwards.
Hooker
A key forward, often coordinating events at the scrum. Their role is to strike for the ball and propel it towards the back of the scrum. In defence they may contest possession by striking for the ball or driving against their opponent.
Tight- head prop
Anchors the scrum, ensuring it is solid and that the hooker is not disrupted by the opposing front row. Channels the drive from the right-hand side of the scrum and has both shoulders in contact with the opposition.
Locks and Second row.
The engine room of the scrum, they must work together with their props to produce an effective drive forward.
Flankers
Have important roles in the scrum, working with their lock to transmit drive through the prop. Must understand their contribution to the drive and ensuring the prop can maintain effective body posture. Also have a role in channelling the ball to the rear of the scrum.
Number 8
Plays an important role in controlling the scrum. Contributes to the drive by pushing through both locks and assisting with the integrity of the scrum shape and direction of drive. Controls the ball at the base of the scrum.

Binding
Most important are comfort and safety - if a player is secure, safe and able to perform their role, the binding should be left to personal preference.
To move forward it is essential the scrum is strong and stable along its length, ensuring drive can be channelled through the props. Therefore, the lock should establish a firm bind on to the prop in front. In most youth and adult scrums, the lock may bind through the legs of the prop and grip the shorts high up, close to the pocket. It is important for a lock to have a secure blind on to the prop when binding on to their second-row partner.

New Laws
Call Sequence: "crouch", "bind","set".

This was changed from "crouch", "touch," "pause," "engage." The "bind" replaced the "engage" call to indicate the players could iniate the push, rather than having an high impact hit, for saftey resons. The removal of "pasue" is to reduce scrum time.

Scrum half: Only shoulder has to align with the centre of the scrum.

Must still put the ball in striaght, however only his shoulder has to be aligned with the centre mark. This allows more of an advantage. This chnage from the ball having to be down the middle of the scrum.

Contest for the ball: Any front row player can contest when the ball is thrown in.

This changed from only the hooker being able to contest.